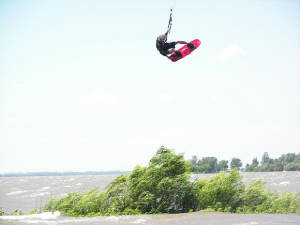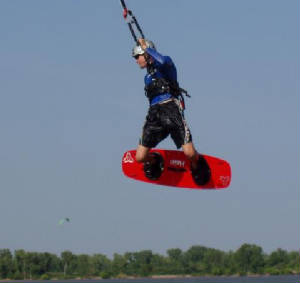 This year Brent's Jumps have averaged 20 ft easy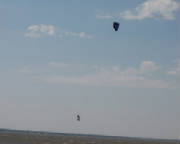 Brent's progression in one season has already led him to back and just now front roles.
Wes taking flight at the NSA Jetty.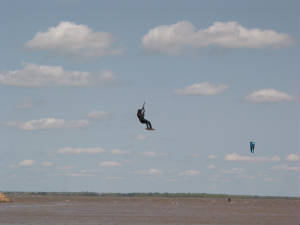 Funny that you can't tell where he started from now that's a jump!



Submit your Kiteboarding related photo here
Mark the Shark Bradley at Cheney high speed jibe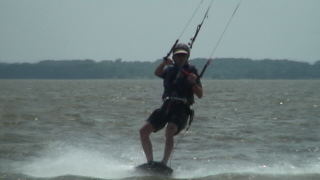 Mark is the man that basically started kiteboarding at Cheney, in 2001. His picture must be first.
Brent jibing in close to shore break at the lake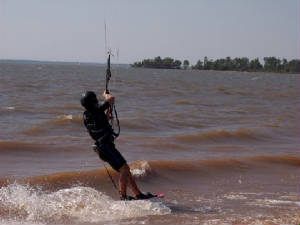 Brent Anderson is a wakeboarder gone kiteboarder his skill progression is the fastest I've seen